1. Post Rock....Is Rock Dead???
Not yet, but we are definitely what comes after.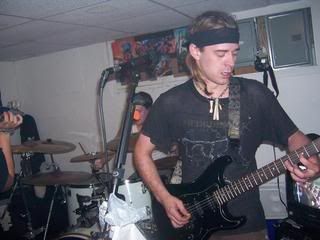 3. Are Sally, Chloe, and Barbarella considered members of the band?
Honorary at best. Sally and Chloe are really our inspiration. Barbarella was a one-night
stand of Chloe's. Chloe disintigrated her ass.

THINK OUTSIDE THE CRAFT
52 Projects is a site dedicated to thinking outside the craft. It's all about projects and project-making. Project ideas, projects to create, projects to check out, and projects to participate in. DIY projects, homemade projects, writing projects, photo projects, projects, projects, projects... And more projects.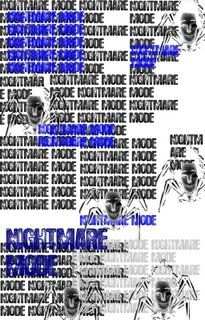 5. What is the Red Team, and why fuck them?
Well, first off, it's not "F-U-C-K the Red Team", it's "F-U-K the Red Team".
We are the Blu Team, therefore, they are the opposition. If we went into it anymore, we'd be speaking in code......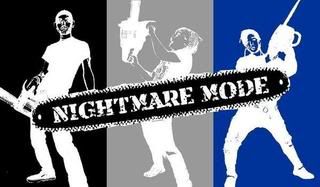 6. Why does Chloe sign out, "Less Than Three"?
You know, it's a heart. Chloe views short-hand as a weakness. Her ignorance is embarassing.
7. Who would win in a fight, Hans Olo, or Han Solo?
Well, considering Han Solo is an imaginary person, Hans wins HANS down.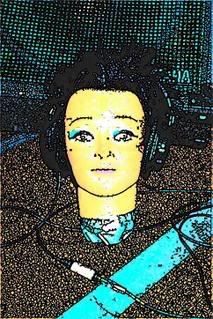 10. Does Sally give good head?
Bio-mechanical head. Sally Tounges Open Pussies,<---------that's an acronym
11. And finally......any Words of Wisdom?
-Ammo-: Keep yer powder and yer pants dry. I don't know, fuk man.

Danny D.: Isms in my opinion are not good. A person shouldn't believe in an ism, he should believe in himself. I quote John Lennon; "I don't believe in the Beatles, I just believe in me". A good point there. After all, he was the Walrus. I could be the Walrus, but I'd still hafta bum rides off people.

Nikki N.: Eat BEFORE you smoke.