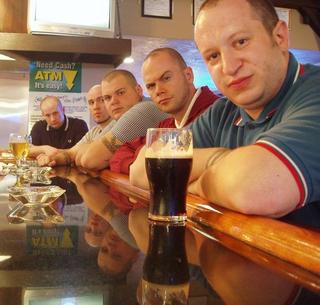 For those who don't know, give a brief little history of the band.

We started playing in the late summer of 1997. The original lineup was Dave and Joe Harris, Donovan, Craig and Matt. That lineup produced an unreleased demo, then in 1998 Matt left the band and was replaced by Rick. This line up released the "No Choice" LP on an independent label in Pittsburgh that folded shortly after our release.
We were in dealings with GMM Records and played the Beer Olympics in 1999 and 2000. Rob Faulkner replaced Donovan on vocals in 2001. We played the Holidays in the Sun Festival in 2002, in New Jersey. This lineup released the "Dead Society" LP in 2004 on Impact Records in Germany.
Rick left the band in 2005 and was replaced by AJ in 2006. The Traditionals released "The Way It Is, Was, and Will Be" in 2006 on Impact Records and toured Germany with Hardskin, Evil Conduct, and 4–Promile.
Craig left the band in 2007 and was replaced by Matt. The Traditionals released "Generation of Today" on Impact Records. The band has been around for over ten years continuously, with 4 full-length LP's. We are more motivated than ever to take the band to the next level. We will be playing at the upcoming [East Coast] Oi! Fest in Allentown, PA this May.


Where does the name The Traditionals come from? Do you all consider yourselves "trad" skins?

The name comes from Traditional Skins, and keeping this great tradition of the working class alive with music.


What are your songs about?

Our songs are about our perception of life, situations, drinking, fighting, loyal friendships, working class oppression, corrupt government, keeping the scene alive, or anything else.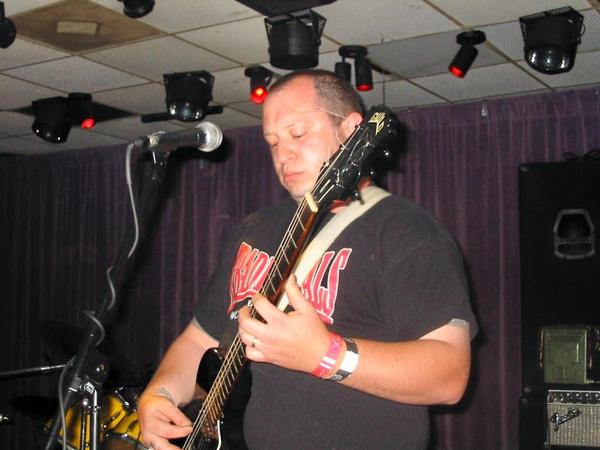 What's the skinhead scene in Pittsburgh like?

It's coming around again. There are some good ska and reggae dances, we've been doing some local shows with bands like Iron City Hooligans and The Tradesmen from Erie, PA. I have seen ups and downs in the 17 years I've been a skin, the faces come and go it seems. I must say I don't see that many younger skins. My friends and I are all over 30 and I do have friends in their late 20's but not as many around to carry the torch just yet.


How do you think Oi! or street rock differs from punk (music-wise, scene-wise, etc.)?

When people realize that the subdivisions cause us to spread apart, rather than unify, maybe they will realize that punk, as an organized force, can pack a punch to the mainstream. Too many executives making media agendas for bands that they want to back, and the result is watered-down bubblegum crap that some dickhead calls punk.
The music I like is straightforward (punk) rock and roll, with a catchy harmony and a message that meant something to the band.


What does it mean to be "skinhead"?

The working class found a home in the skinheads in 1969, and since then many people who want to feel pride in working hard and standing against the mainstream. It means something else to a lot of poseurs and boneheads, but I can't speak for them.


What does the term "working class" mean to you?

Working paycheck-to-paycheck and trying to get ahead.


Who are some of your favorite bands to gig with?

Some of my favorites over the years would include: Oxymoron, Evil Conduct, The Business, Iron City Hooligans, Patriot, Templars, UK Subs, Slaughter and the Dogs, The Vibrators, Beerzone, and The Tradesmen. We played Holidays in the Sun in New Jersey in 2002, and met and played with a lot of our influences.


Do you tour often? Where is the furthest you've gone to play a show?

We have toured a few times, but our lives and jobs keep us grounded in reality. We can't afford to lose everything we have for a tour. We have toured in Germany, as I said, and were treated really well over there.


Any final words or advise to other streetpunk or Oi! bands who may just be starting out?

Thanks a lot for the interview, Sam. If you're starting out, my advise would be to practice twice a week for 6 months before you play live and you will propel the band a lot further.


--Sam Sinister, 1/22/08